MODEL# YW-77214
7" TFT - LCD QuadScreen Digital Monitor Connect up to 4 Cameras Max
Quadscreen Monitor can be Single, Split-screen, 4 Split Quad View or H-Split View Mode
Monitor with 1024 x 600 High Resolution
720P High-Resolution Video
DVR Recording and PlayBack
Support up to 8-128 GB SD Card
Instant and Long Distance Wireless Transmission up to 300 Meters
IP69K High Rating Make Camera Very Durable and Suitable in all Environment
10pcs Built-in IR LEDs Automatic Effect Night Vision Distance 10Meters Provide Better Nightvision
Metal-alloy Housing to Withstand Vehicle Shock & Vibration
Parking Gridline can be turned On/Off
Camera Image can be adjusted Mirror/non-mirror in the monitor Setting
Triggering Wire Controls to Selection Camera
Easy to Install - Installation Time takes around 1 Hour
Easy to Use - Monitor will Startup Automatically, and Synchronously Display the Video from Rearview
Camera View when you are Backing or Braking your Vehicle
---
QUALITY WIRELESS BACKUP CAMERA SYSTEM SUPPORTS
Single, Split-View, Quad View or H-Split View Mode
---
THIS SYSTEM IS RICHFUL FEATURES AND LONG TIME TESTED IN LAB & ROAD VERIFIED ITS STABILITY
---
2.4GHz WIRELESS REVERSING CAMERA SUITS USE FOR ALL WEATHER
2.4GHz AHD Digital Wireless Camera with IP69K High Rating Make Camera Very Durable and Suitable in all Environment
Loop recording and support SD up to 128GB, popular monitor with ideal screen size 7inch, it suitable for machine use or in-car use.
The monitor is high resolution 1024 x 600pix effects a very clear image view. When you switch to view multi-cameras or quad-view four cameras, you can still view good
and a clear backup camera video via this super monitor.
NEW AND UPDATED TECHNOLOGY ENABLED WITH THIS DIGITAL WIRELESS CAMERA SYSTEM GIVES WIDE APPLICATION, SUCH AS FOR RV,
TRUCK, MACHINE, FARM TRACTOR, MINING MACHINES, TRAVEL TRAILER, FORKLIFT
Easy to Install - Installation Time takes around 1 Hour
Easy to Use - Monitor will Startup Automatically, and Synchronously Display the Video from Rearview
---
QUICK KNOW US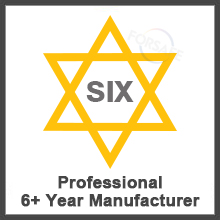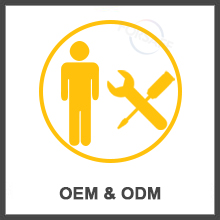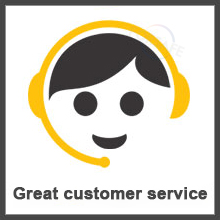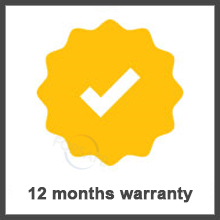 SEND YOUR
INQUIRY
TO US NOW